Mellin Insieme CRM and Community Website
Mellin Insieme is an online community and CRM form the Mellin brand, where moms can register and invite other moms to win prizes.
Mellin is an Italian company that manufactures and markets baby food. We collaborated with them to create this promotion website to allow the brand to grow their community of Italian moms. We designed the look and feel of the overall site as well as the user-experience.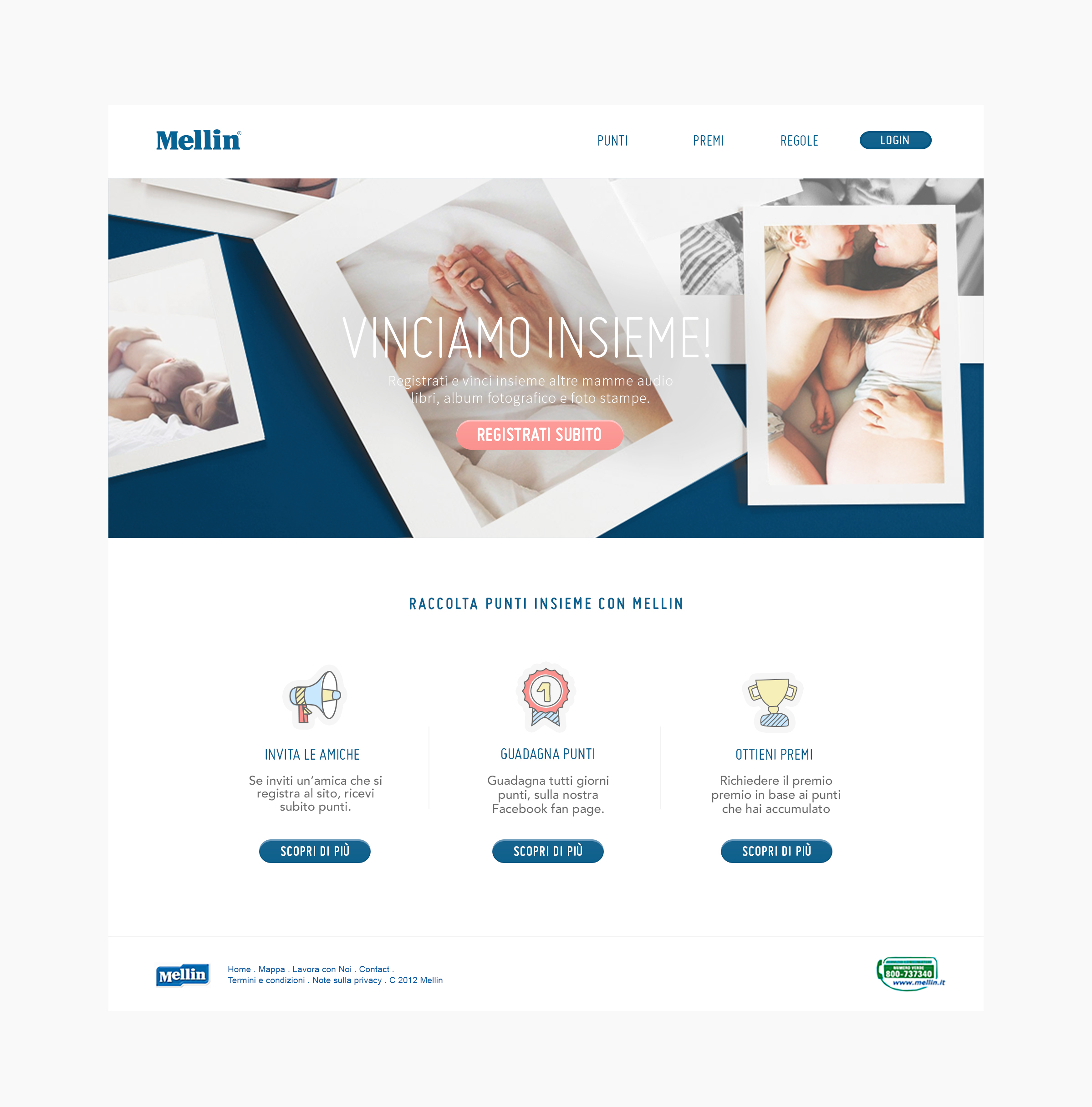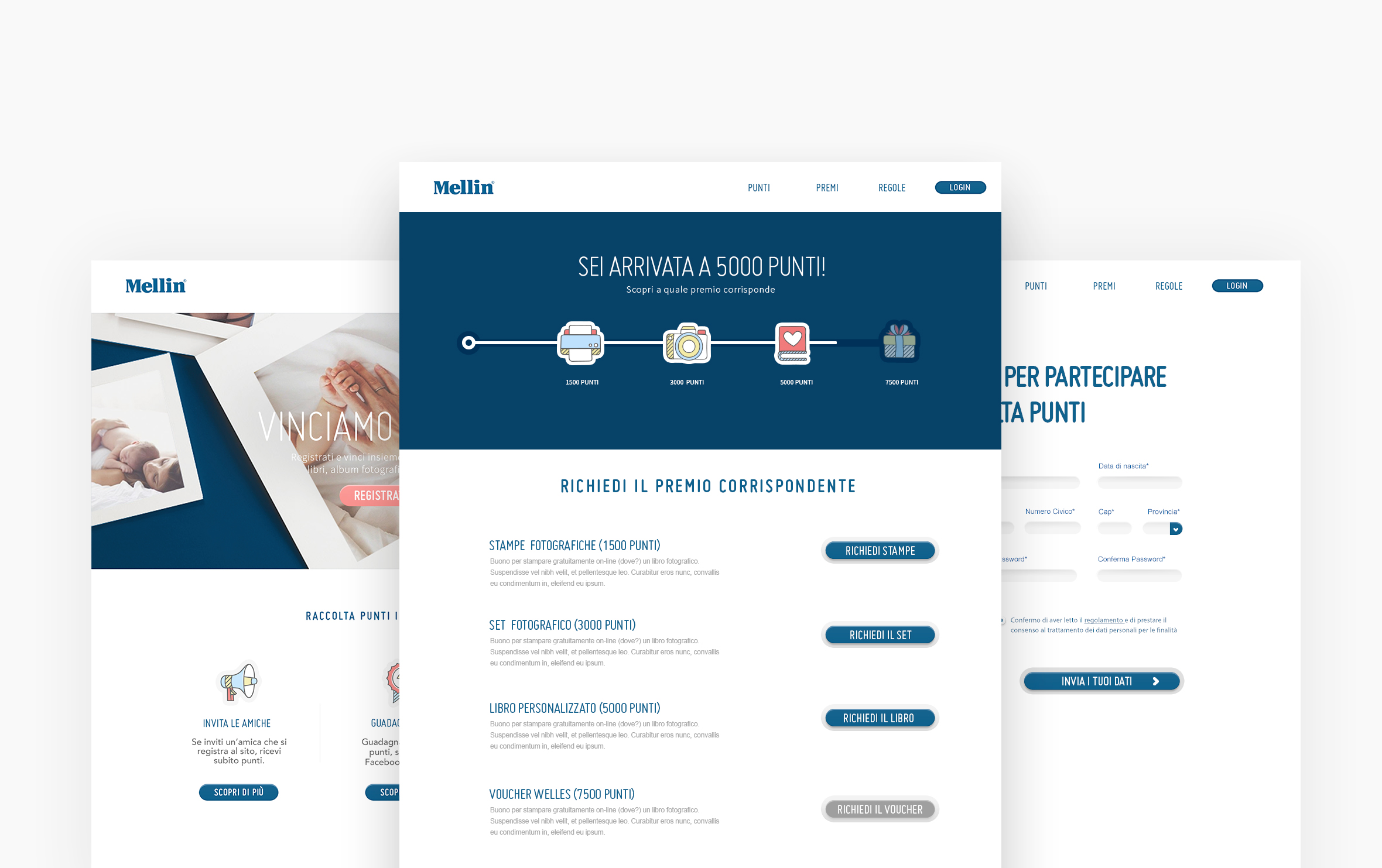 One of the things that I enjoyed doing this project was design the UI library and the icon set, The made the interface more lovely, sweet and engaged.