Workangel Company Newsfeed
Workangel's Feed is where teams can stay updated about what is happening in their company. Users can share posts, photos and recognise their colleagues.
Workangel is a powerful private social network and recognition tool for employers to create engagement and drive productivity. During my period at Workangel, one of the most important projects that I worked on was the new design of the "Company Newsfeed". The challenge was to increase the number of recognitions given and the number of times that the user interacted with the content in the feed.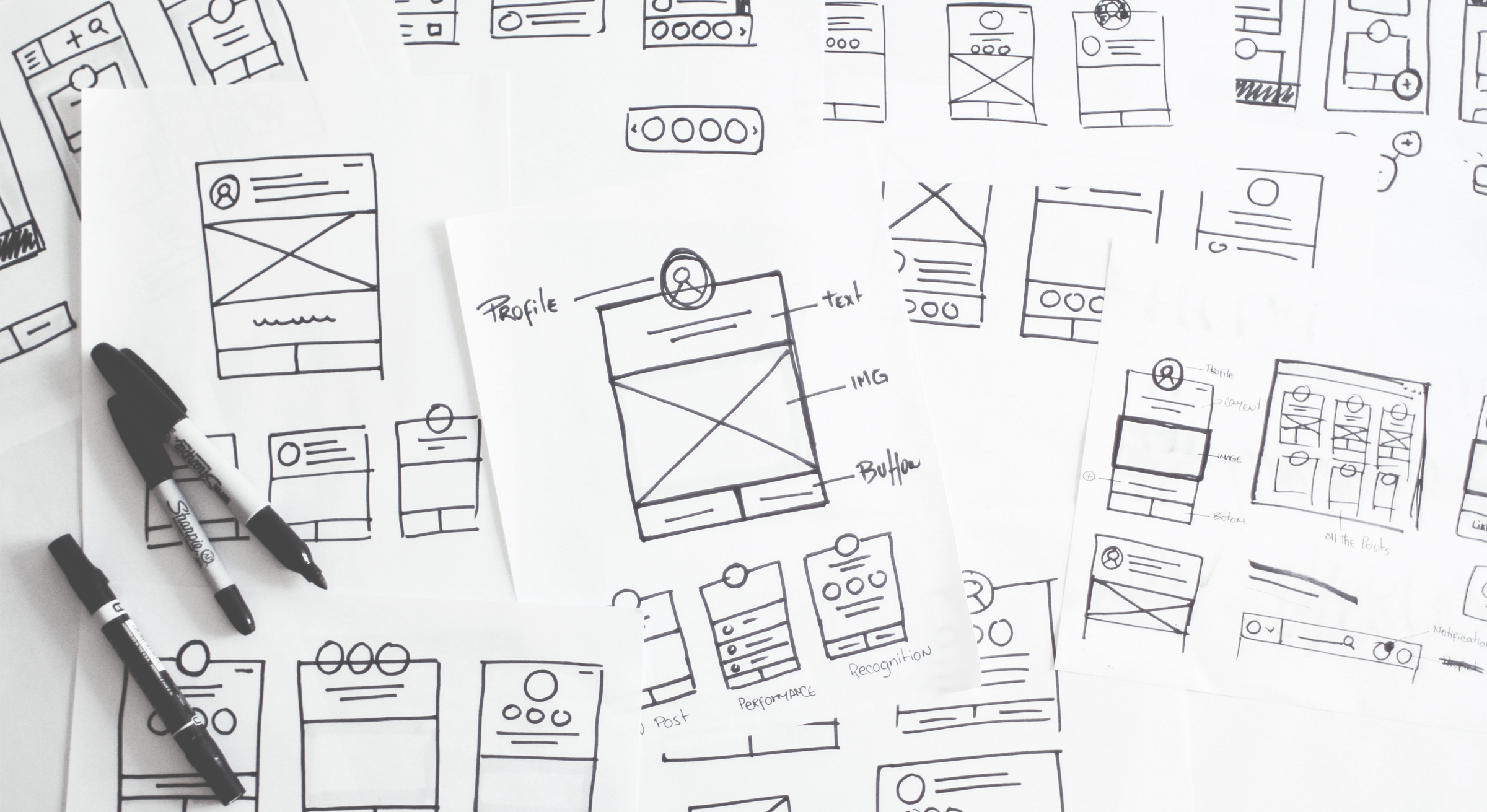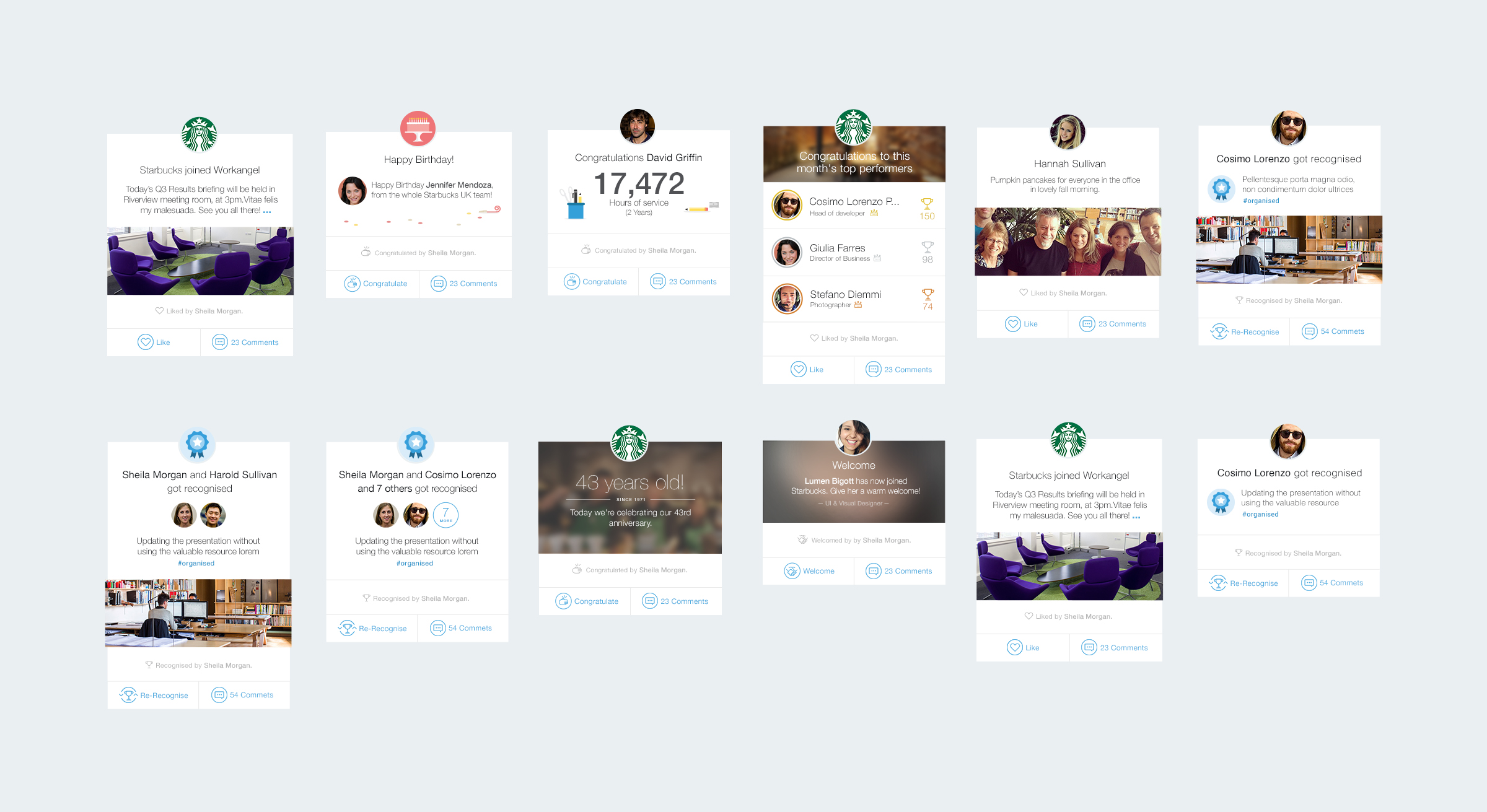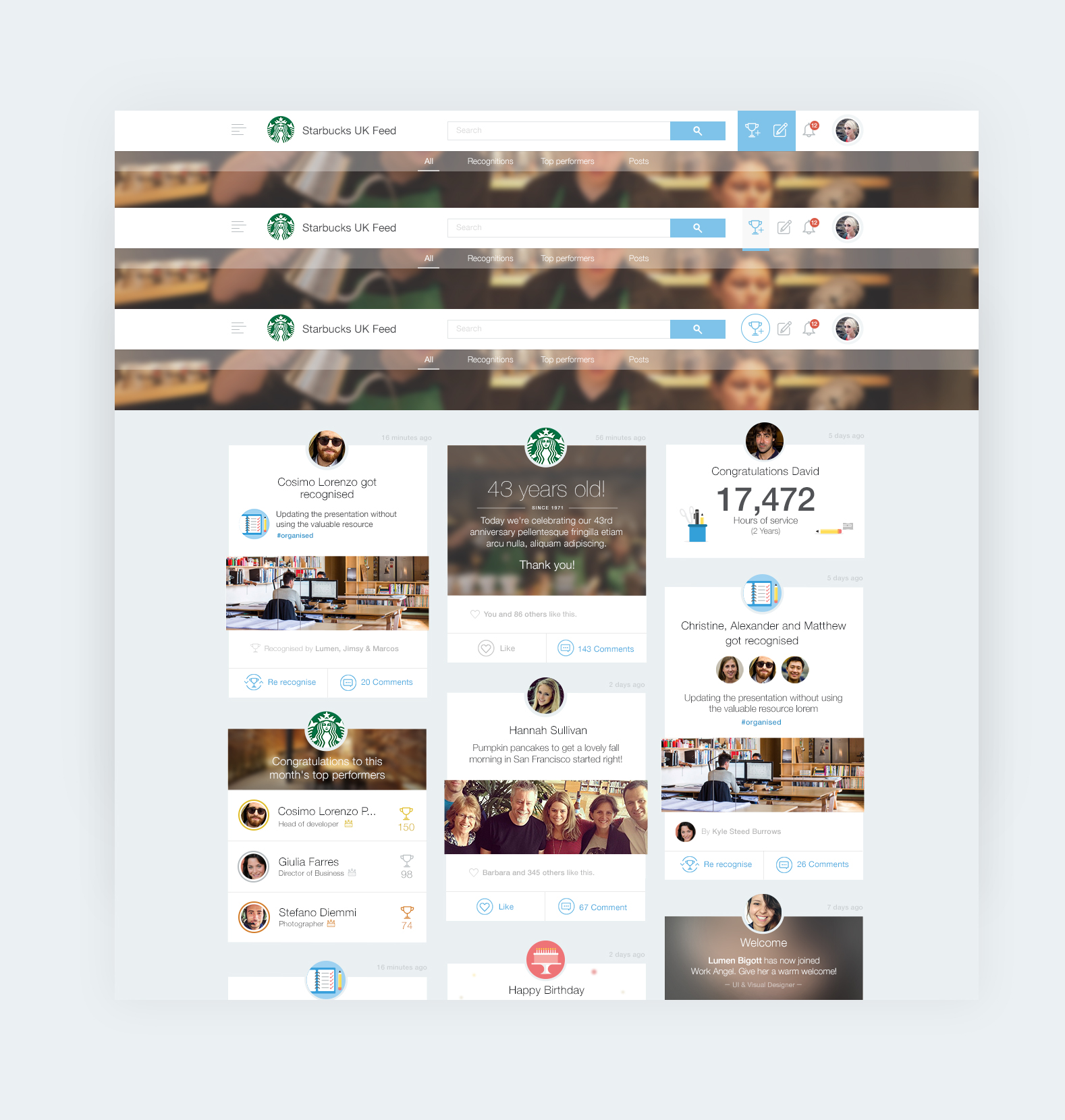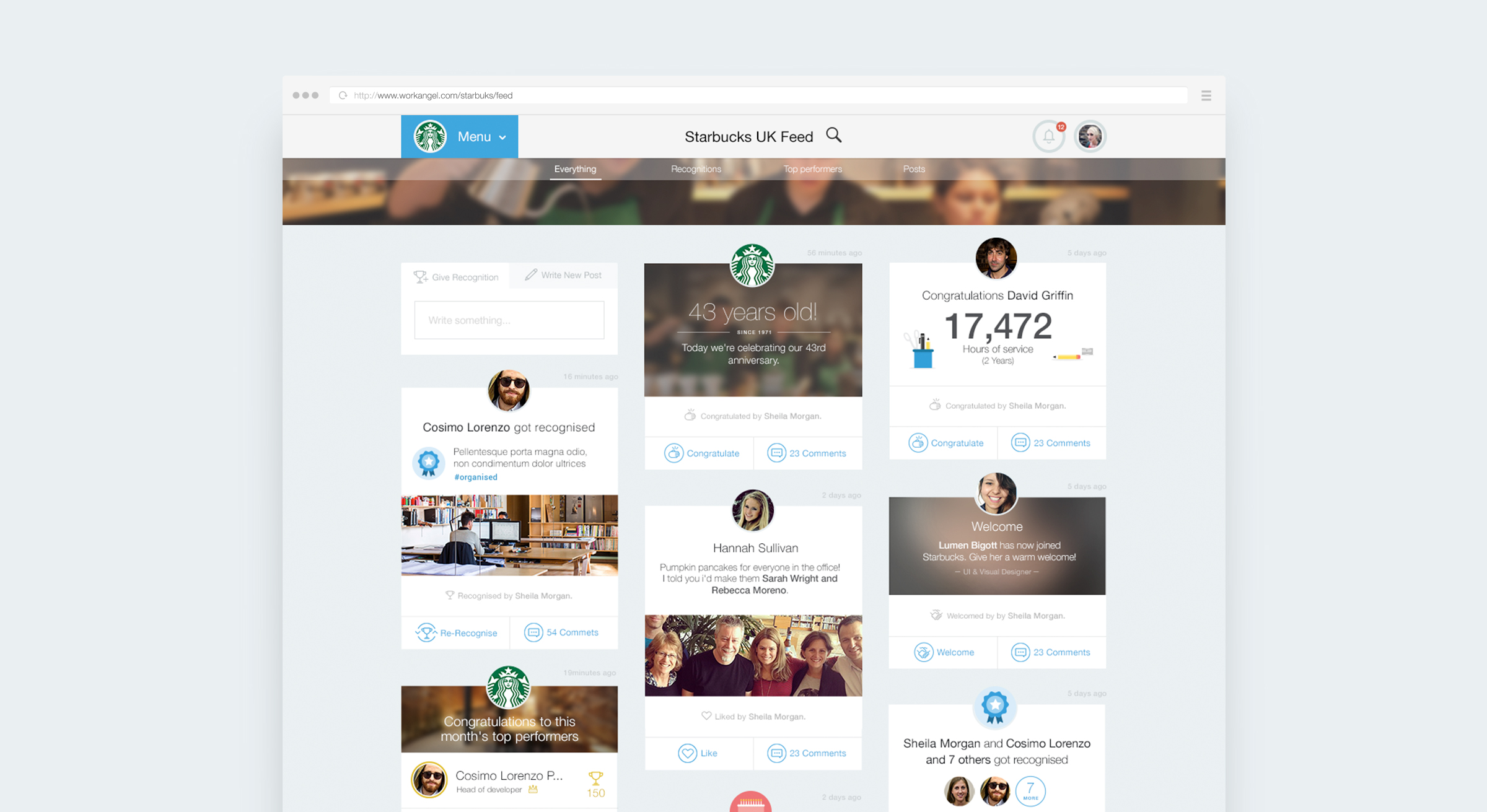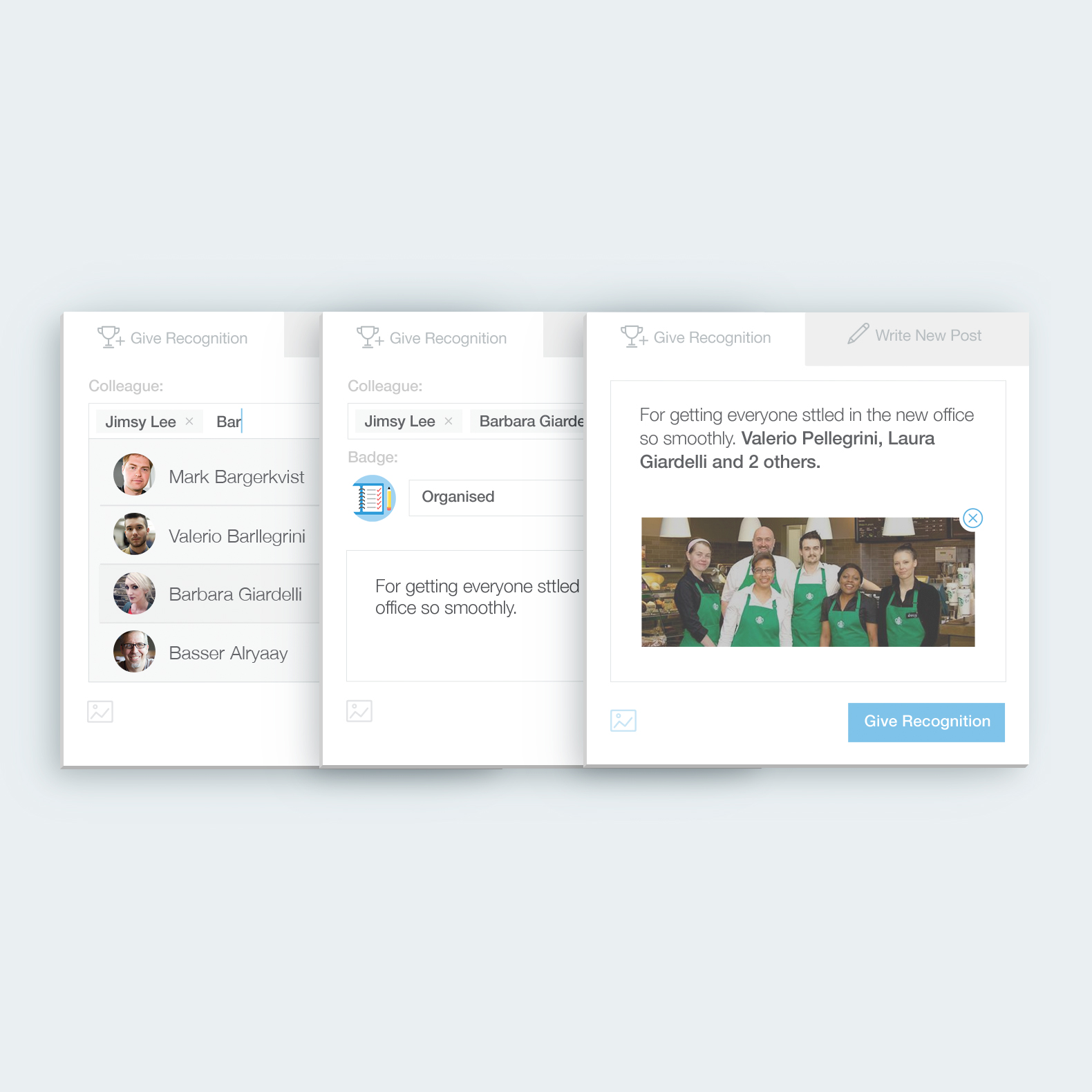 One of our design goals was to make super-easy for users to create posts and give recognitions to their colleagues. We improved the new content creator by reducing the number of steps and making the forms more intuitive.
Redesigned responsive menu using new style guides.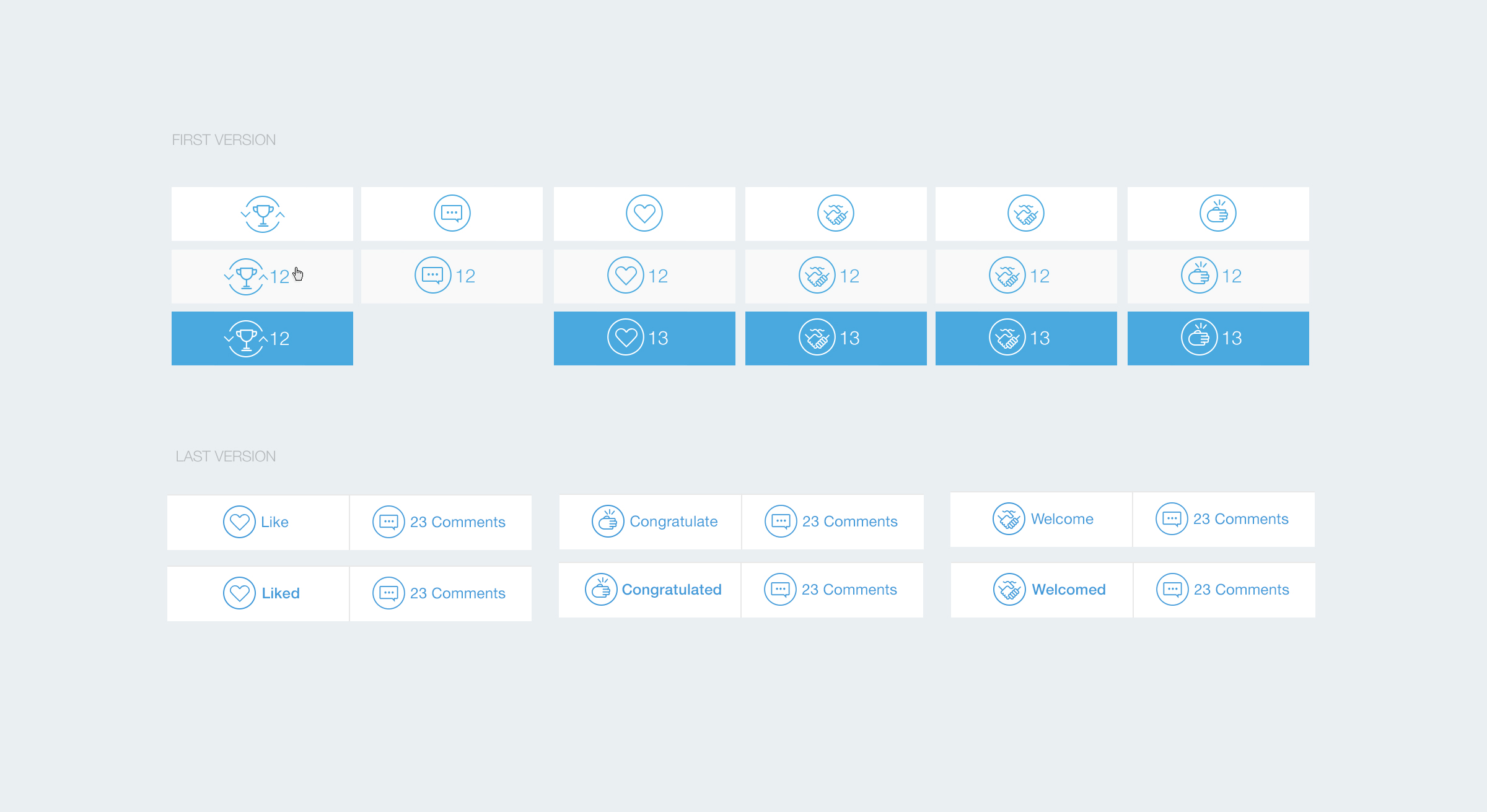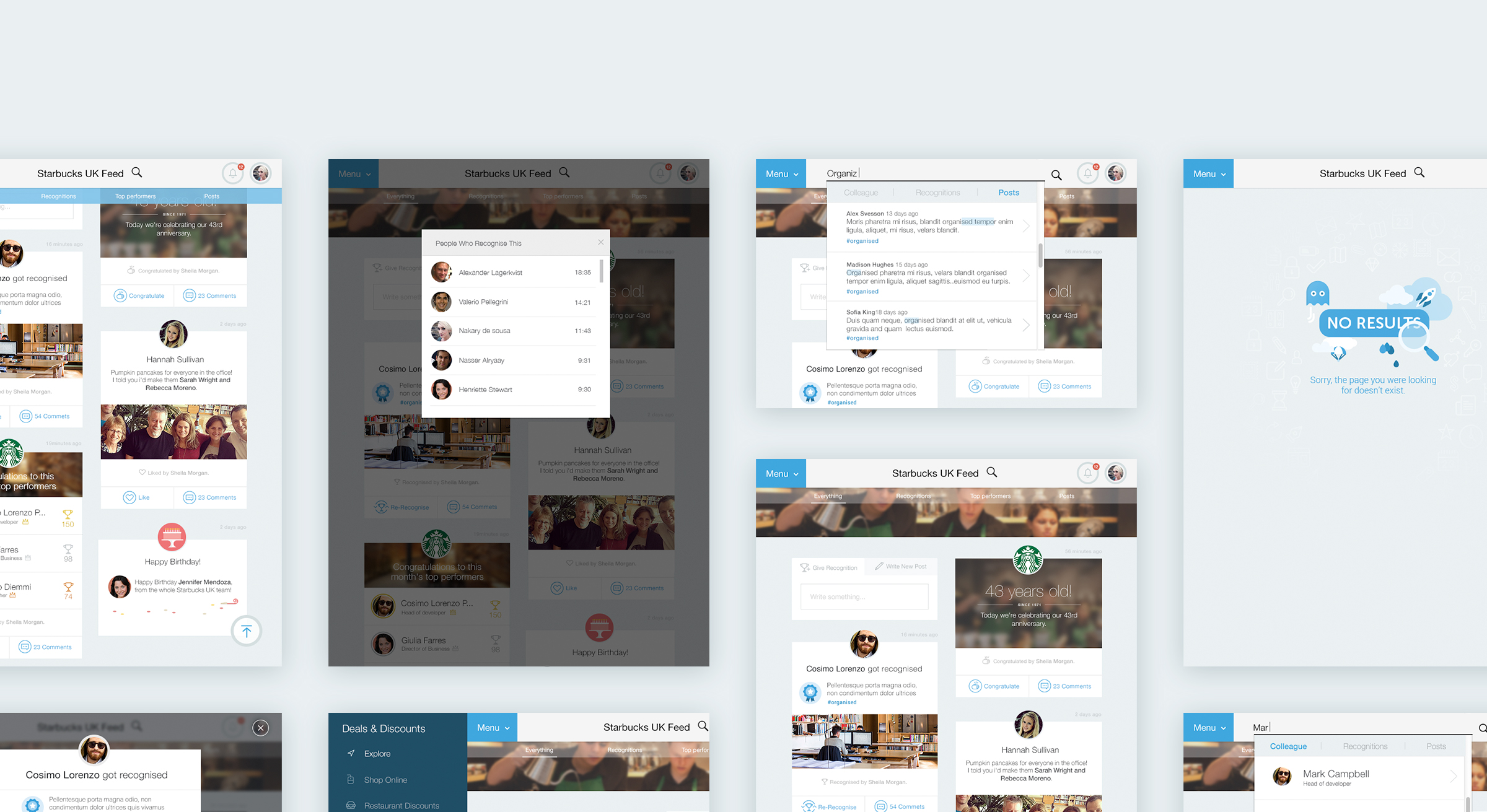 Floating button for new posts on iOS detailed view.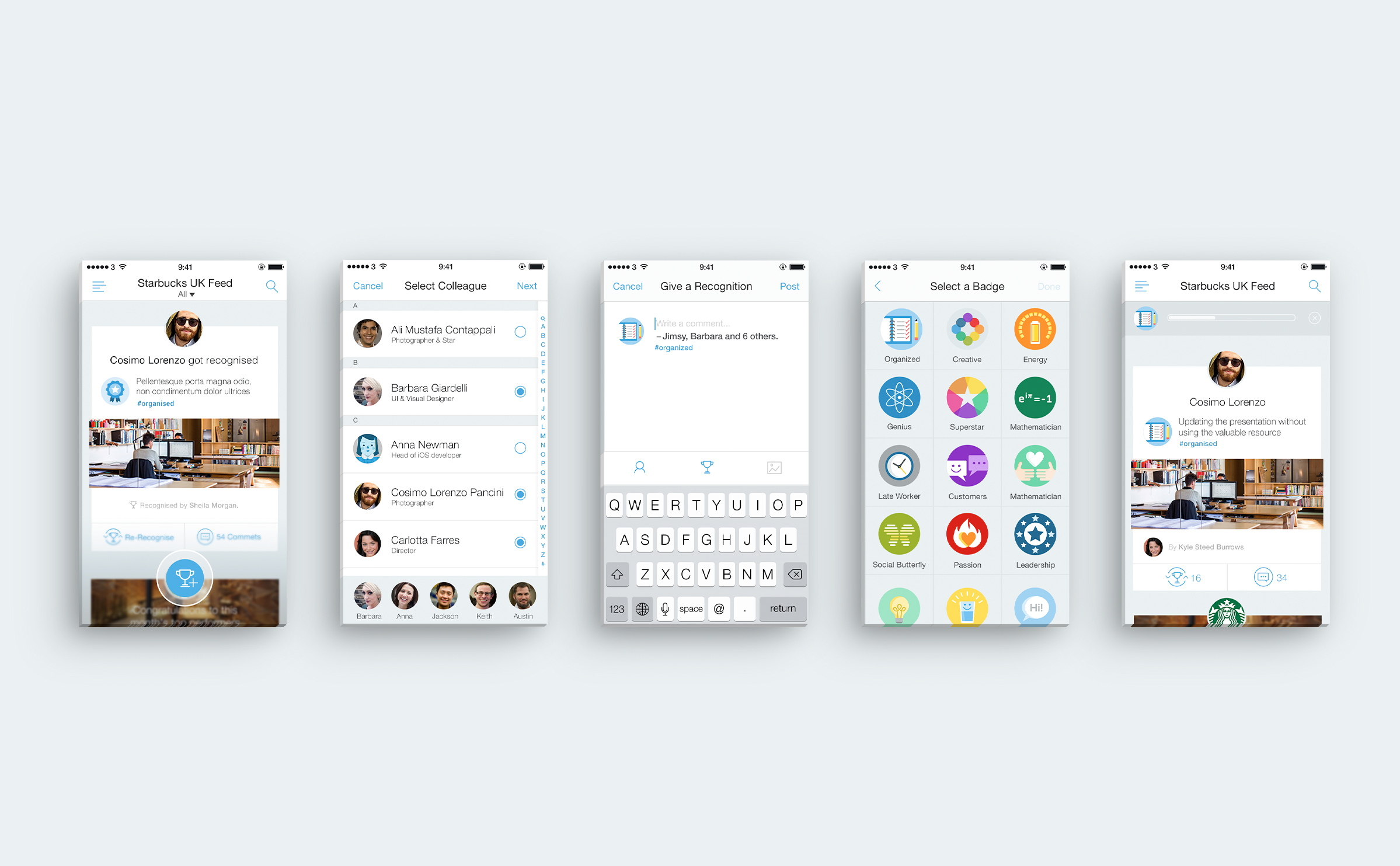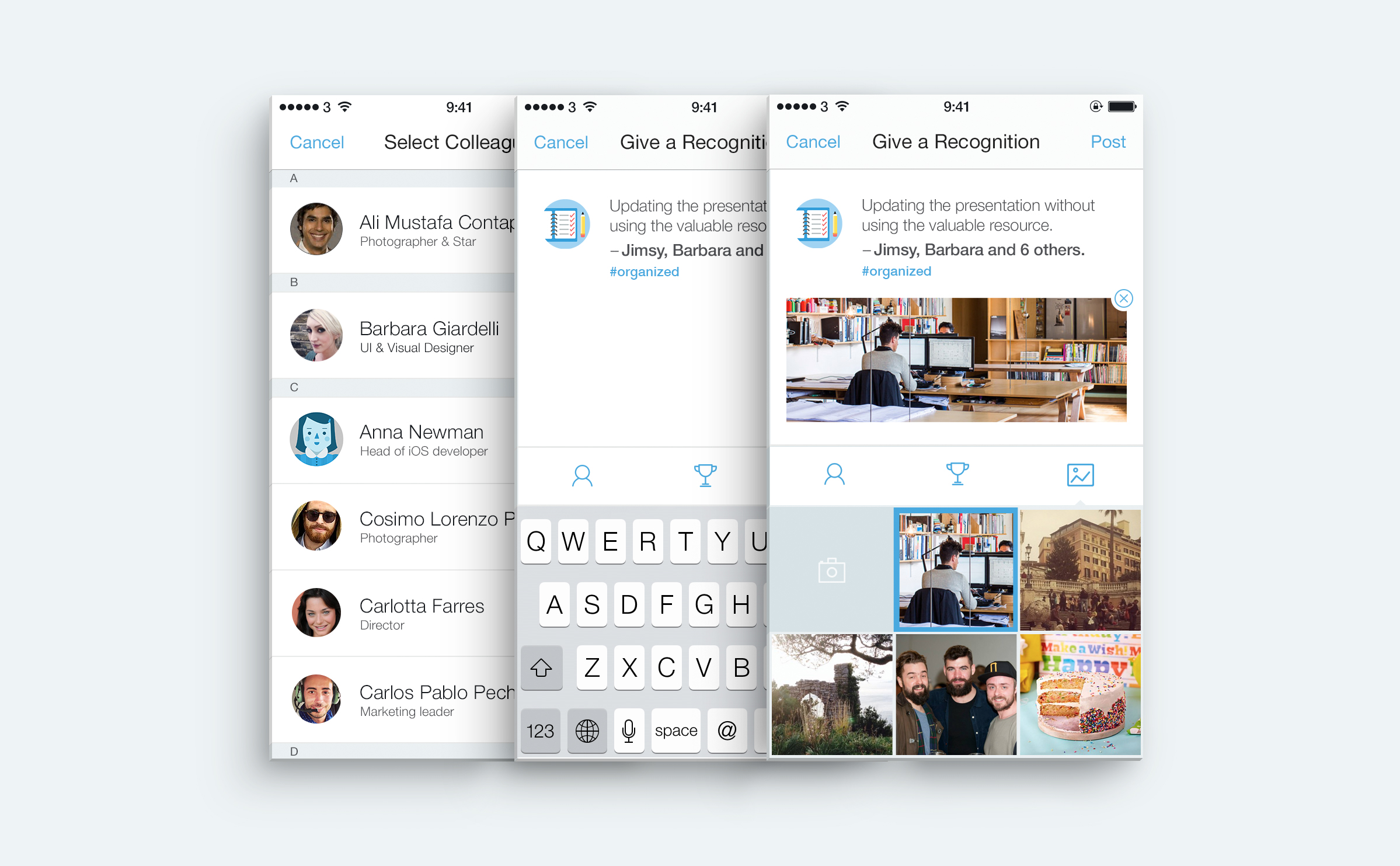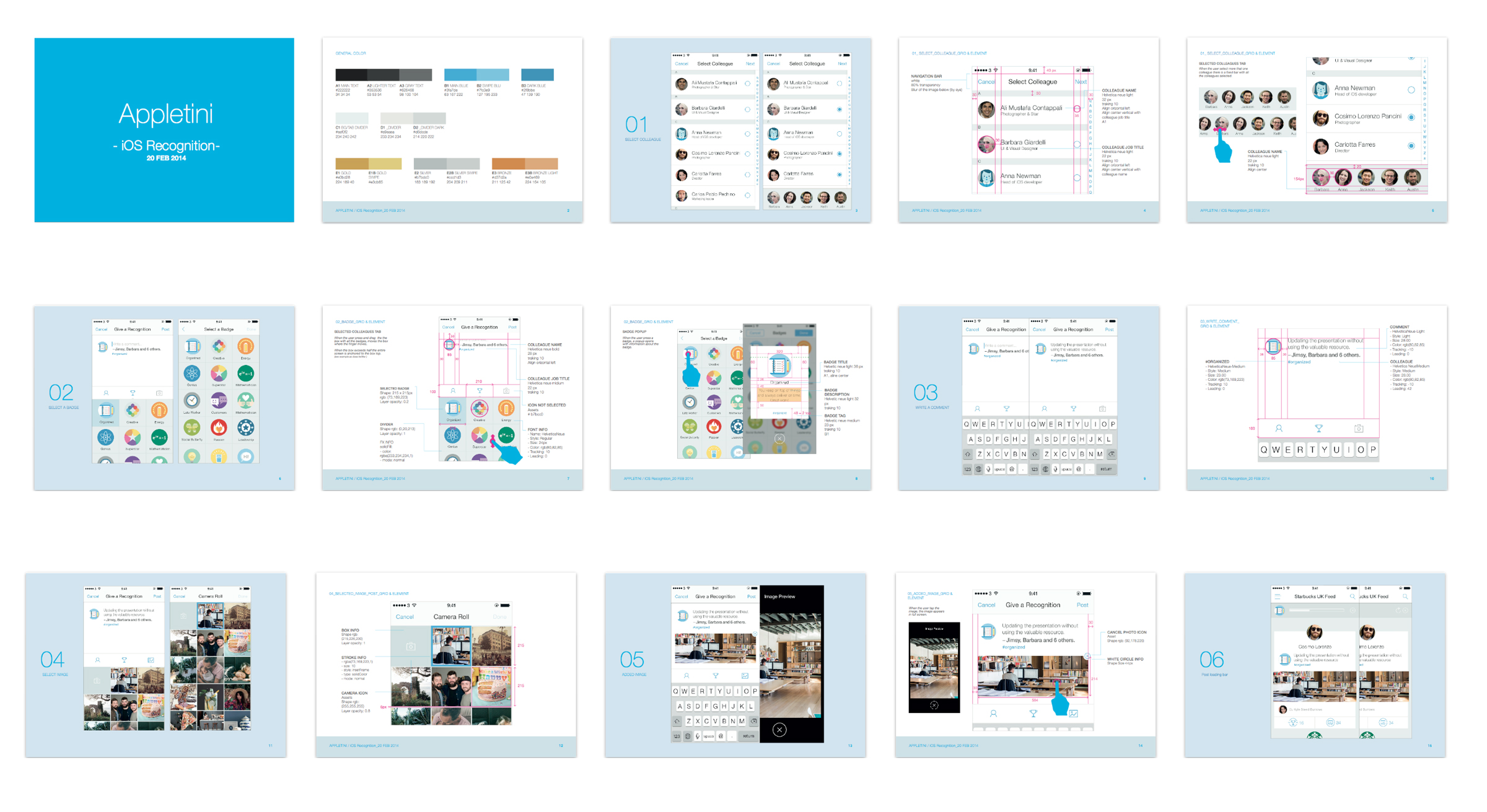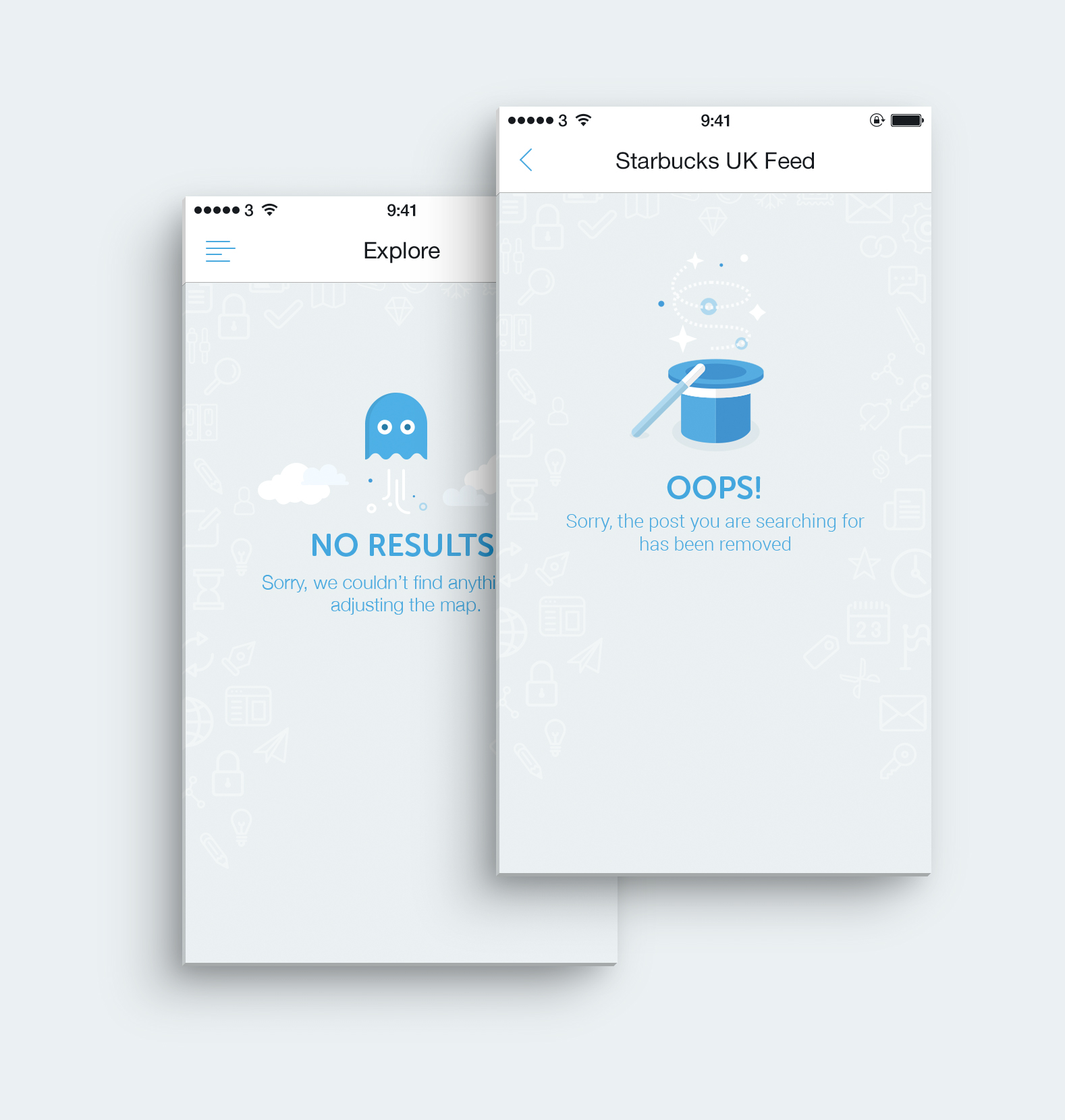 We wanted the app to have more personality and set a cheerful tone so we added a few illustrations, in this image you'll see the fun illustration details that we added to our empty screens. See more on
Dribbble
.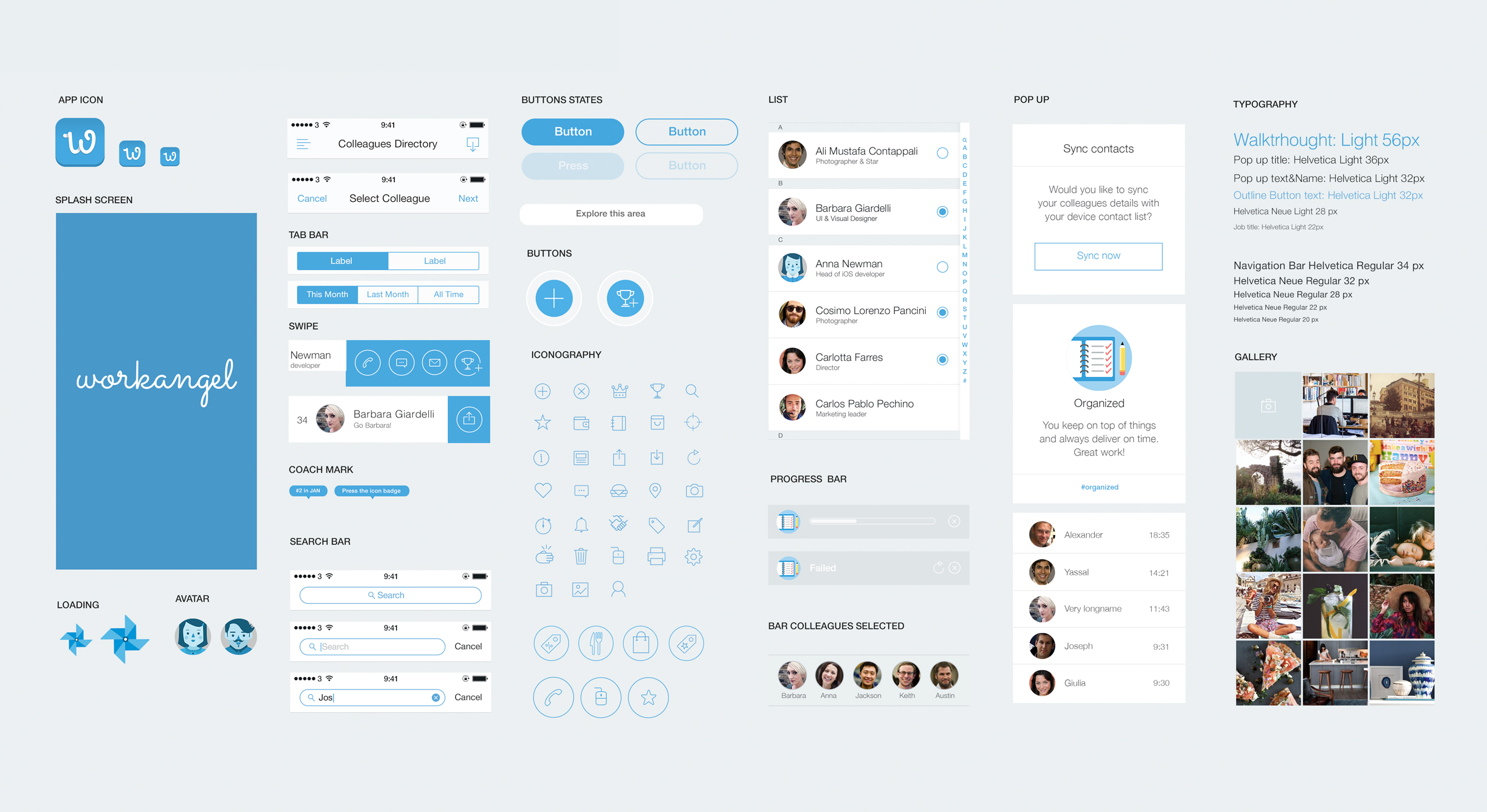 At Workangel we decided to always validate our design solutions using interactive prototypes, proved to be a great way to fix issues before investing in development and get buy-in for new ideas, especially from the development team. Check out one of the
interactive prototypes
we built for the company newsfeed using
InVision
.