The Chebanca mobile app allows users to access quickly their bank account and perform the most frequent transactions.
Chebanca! is an Italian bank targeting young professionals that is reinventing the banking experience in Italy with modern web and mobile experiences. The challenge was to design a new version of their home banking solution for smartphones aligned with the new UI styles that we created in BBDO as a part of the rebranding.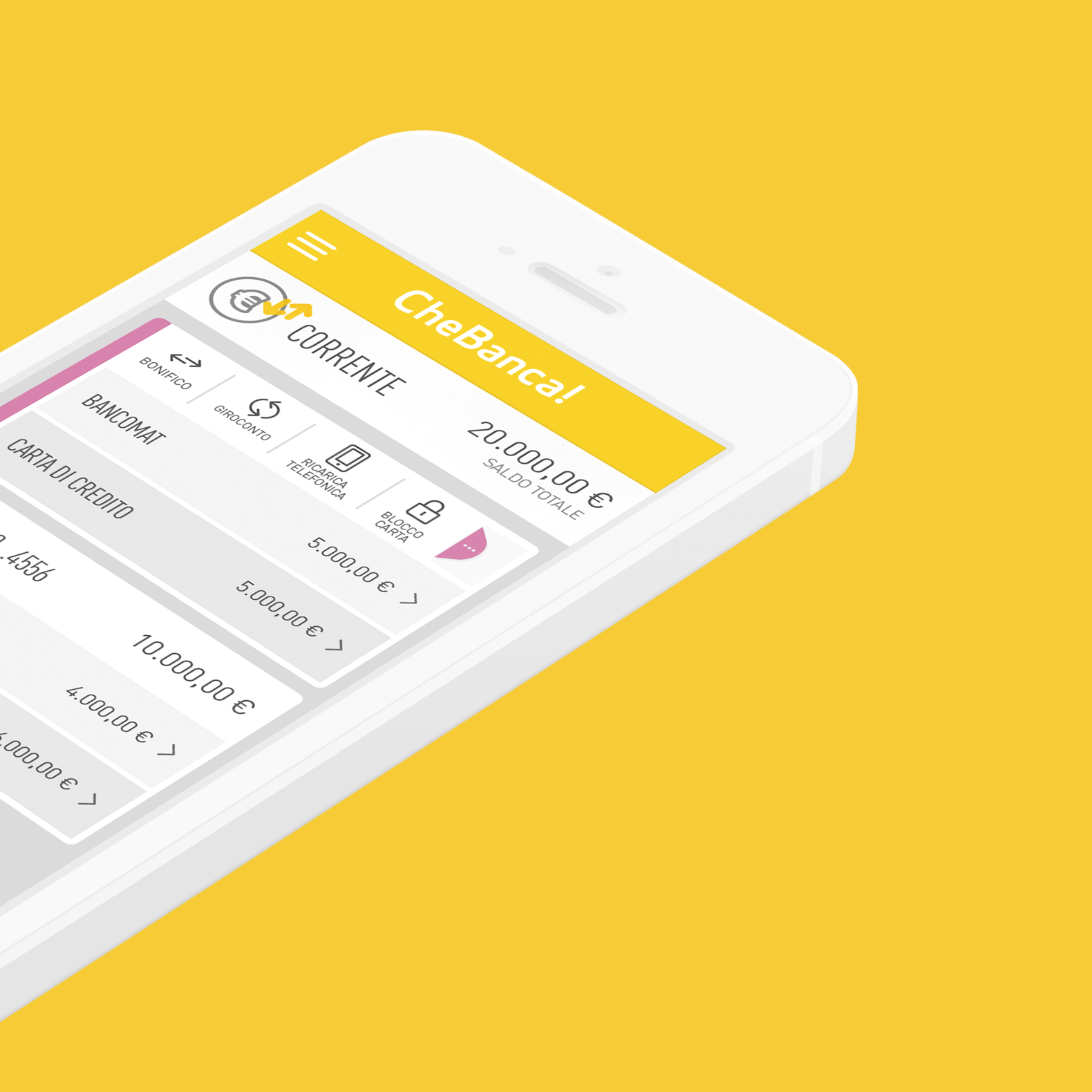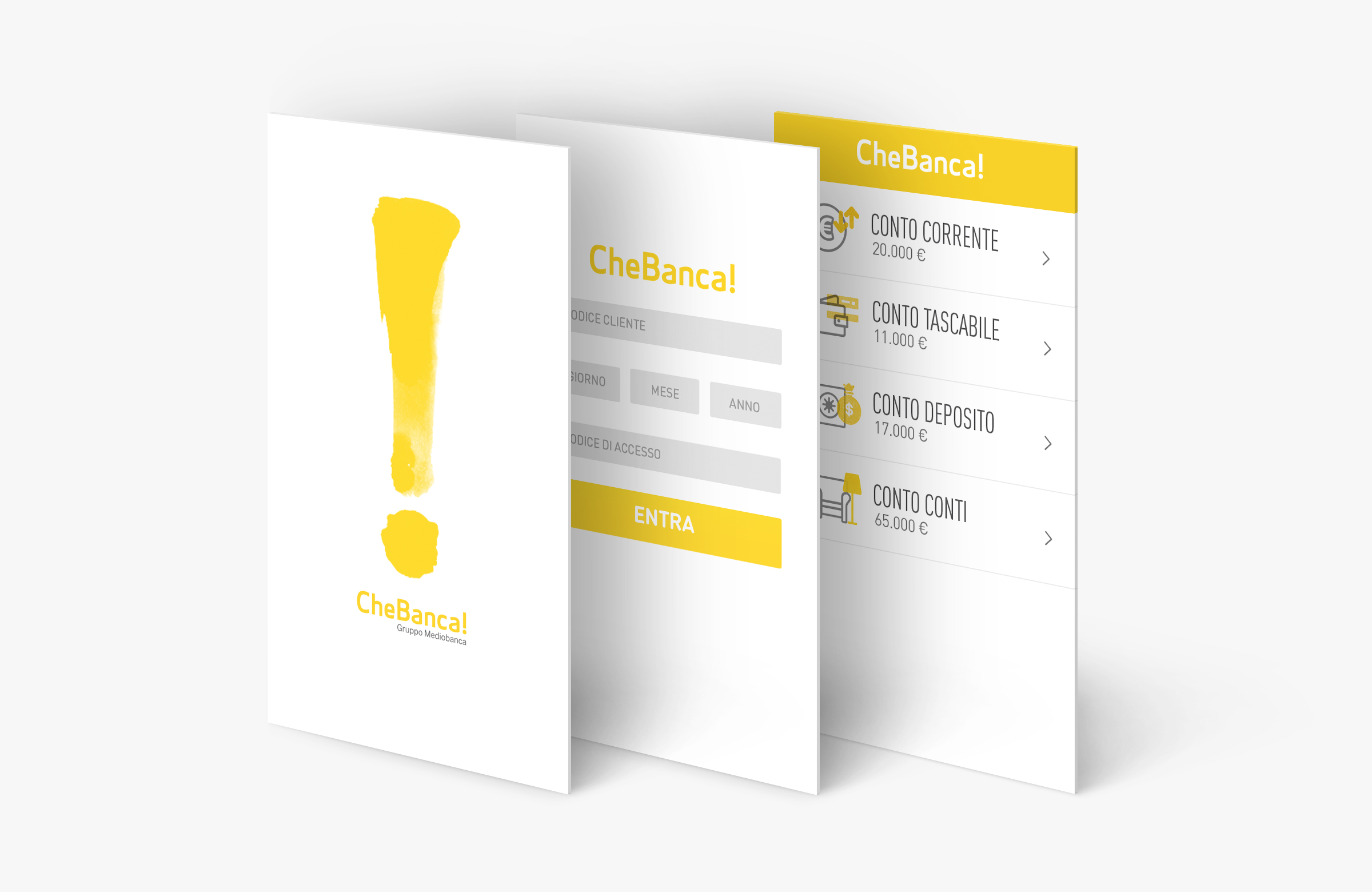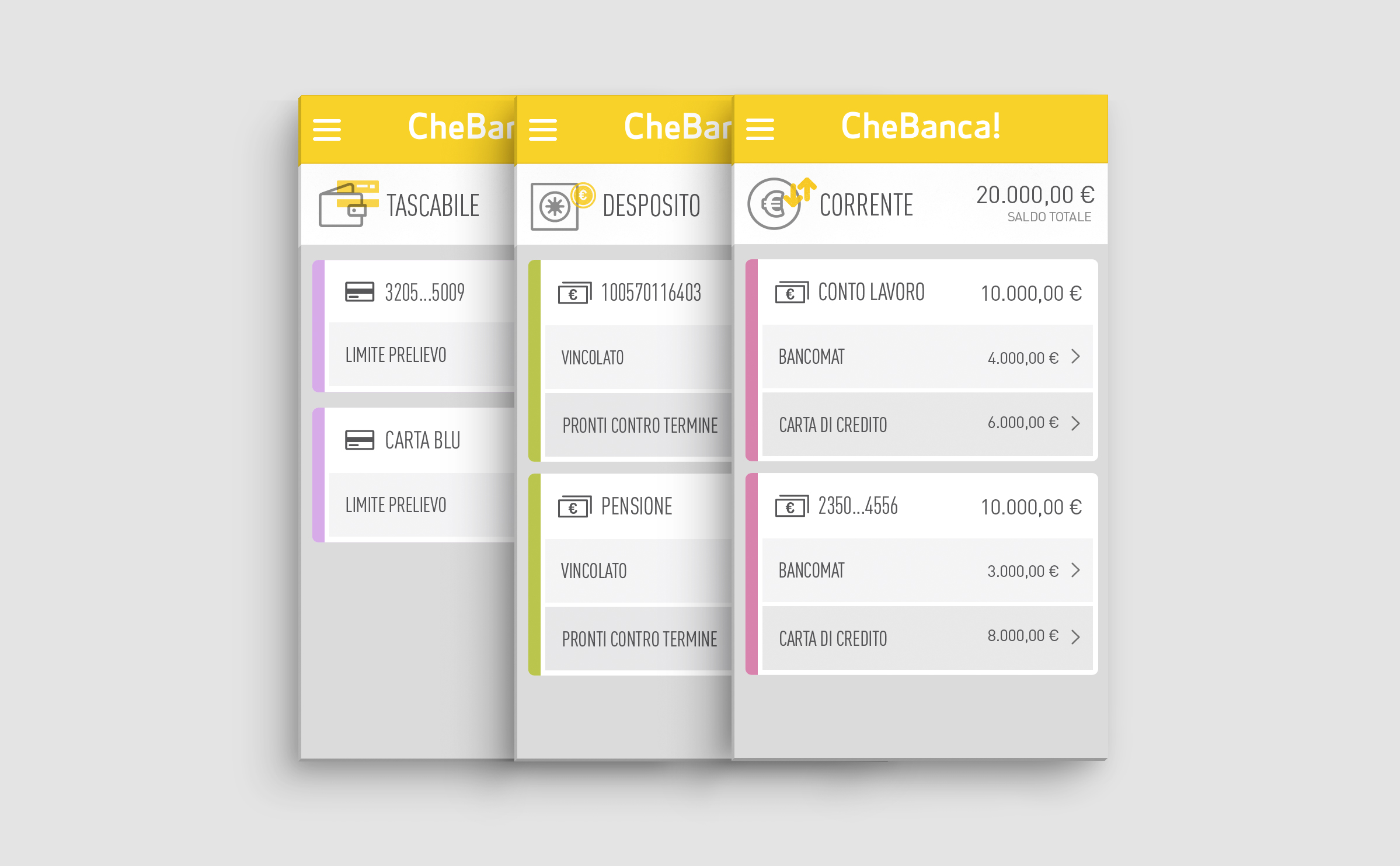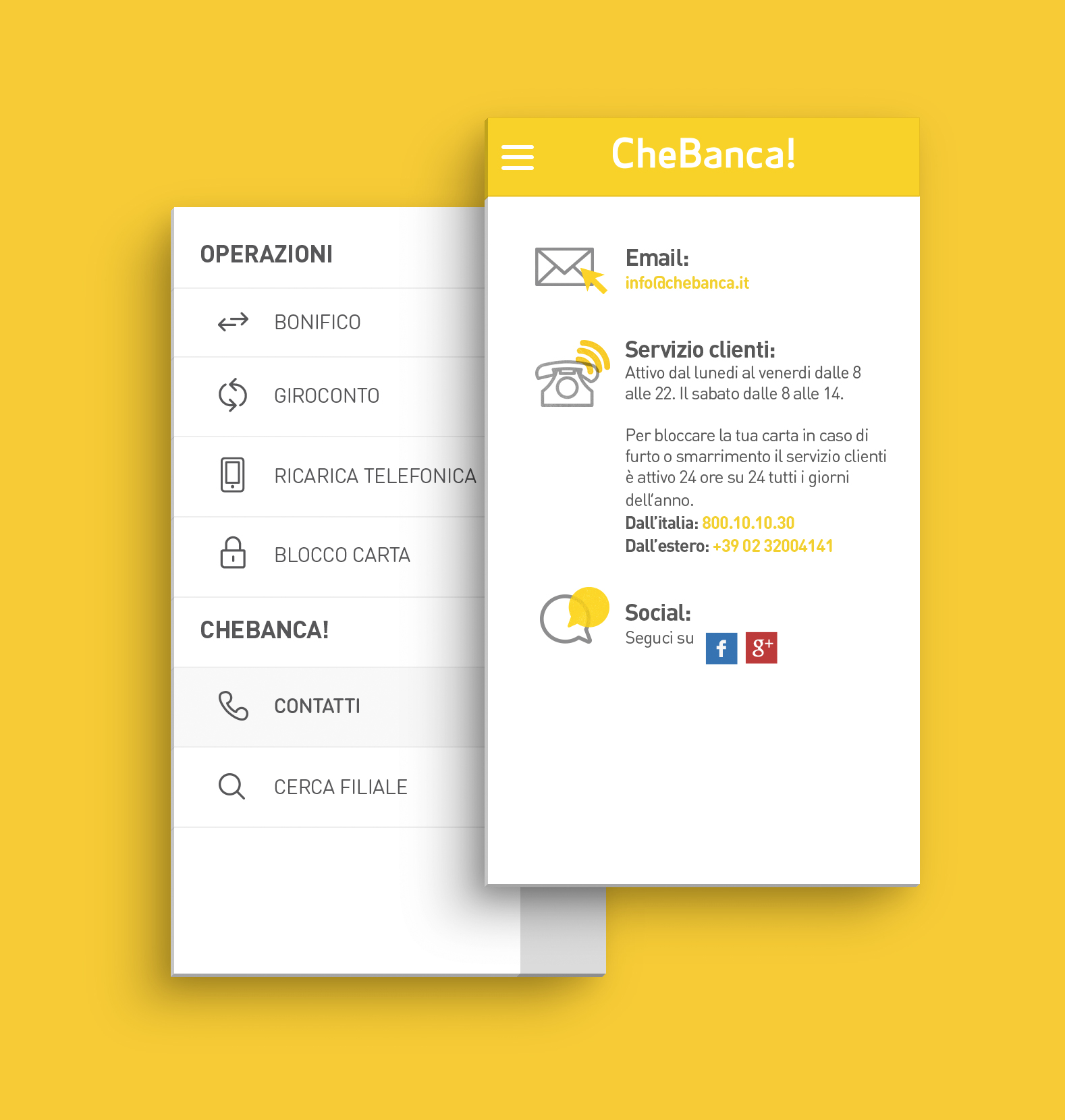 This project was the one motivated me to start a small but important transition to product design, if you want to know why, ask me in person or via
email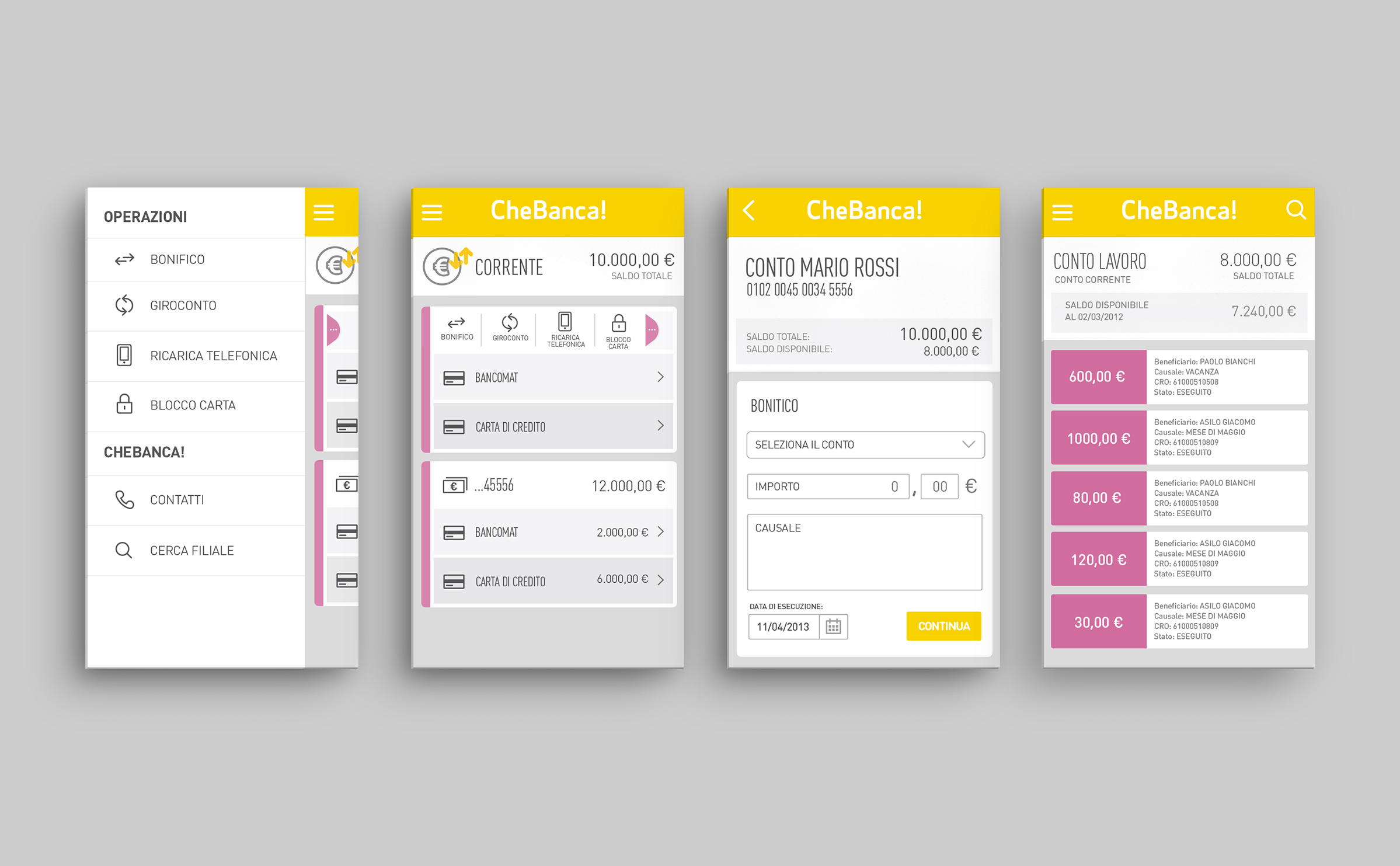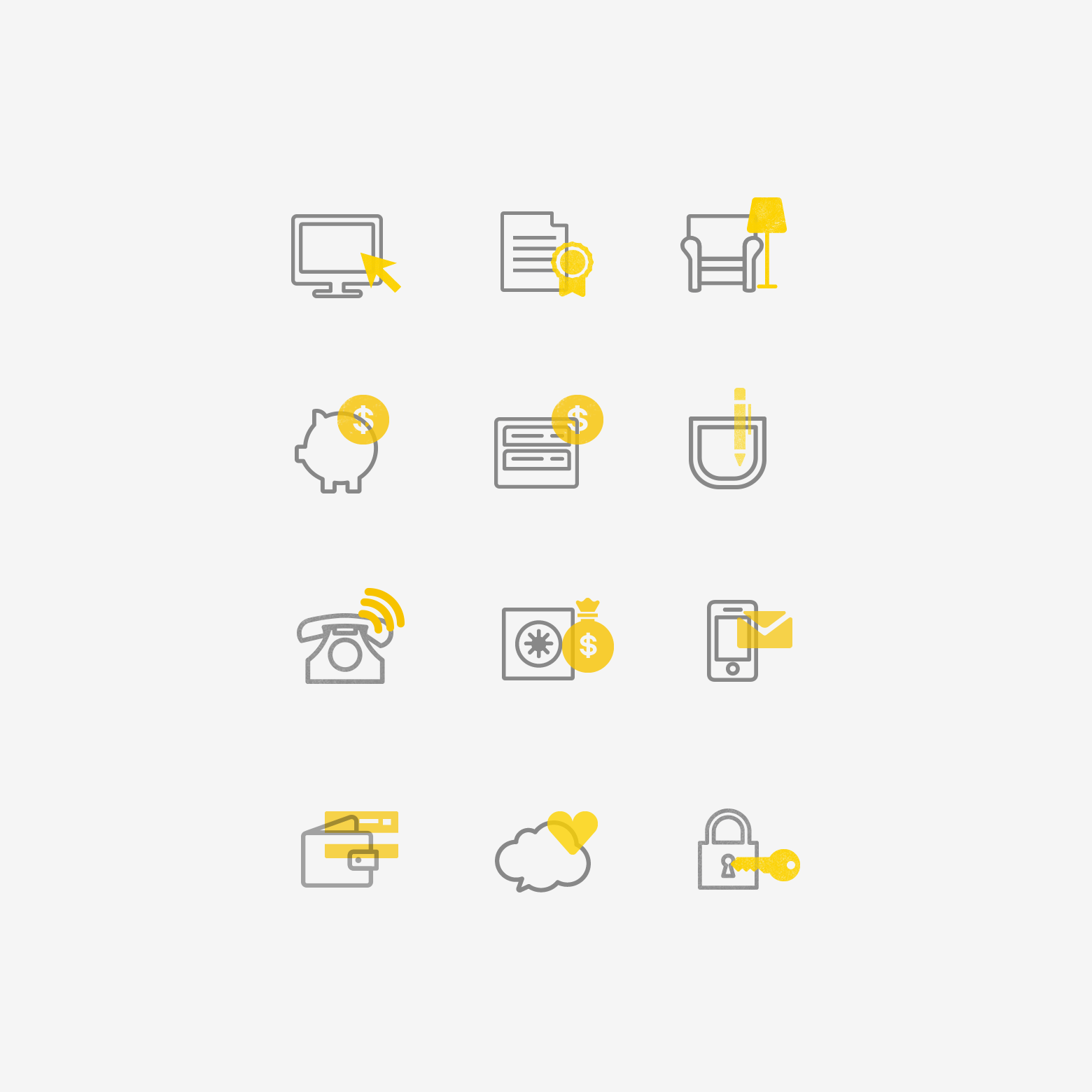 I created a new icon set for their website to complement the new brand direction.